The list of special events held by Rays of Hope is a long one. Fundraising activities such as the popular and successful Ladies Lunch, the Rainbow Bridges Memory Walk, Spring and Christmas Fayres, the Bubble Rush, and Open Day at the Rainbow Centre, are days when not only does everyone involved have an enormous amount of fun, but much-needed funds are raised for the continuing survival of Rays of Hope.
Recognising that social interaction plays a vital role in mental and physical well-being, we also organise trips for our membership. In the past, many of our members have enjoyed visits to Largs, St. Andrews, Belfast, Fort William and Mallaig, Scarborough. These trips are planned well in advance and there is always a waiting list. The camaraderie as a result is infectious.
Recognition by one's peers is always a very exciting and confidence-boosting occurrence. Rays of Hope has been privileged to have been acknowledged as recipients of three prestigious awards within the Renfrewshire area.
In November 2019, at the ROCCO Awards, we were thrilled at the honour of receiving The Community Champion Award. In March 2020, again we were recognised at the Provost's Community Awards with the accolade of Community Group, and in 2021 Carer's Award Winner.
Our appreciation and gratitude at receiving these honours allows us to continue on our chosen path and, more importantly, gives us the opportunity to reach a wider audience of people who could benefit from the services provided by Rays of Hope.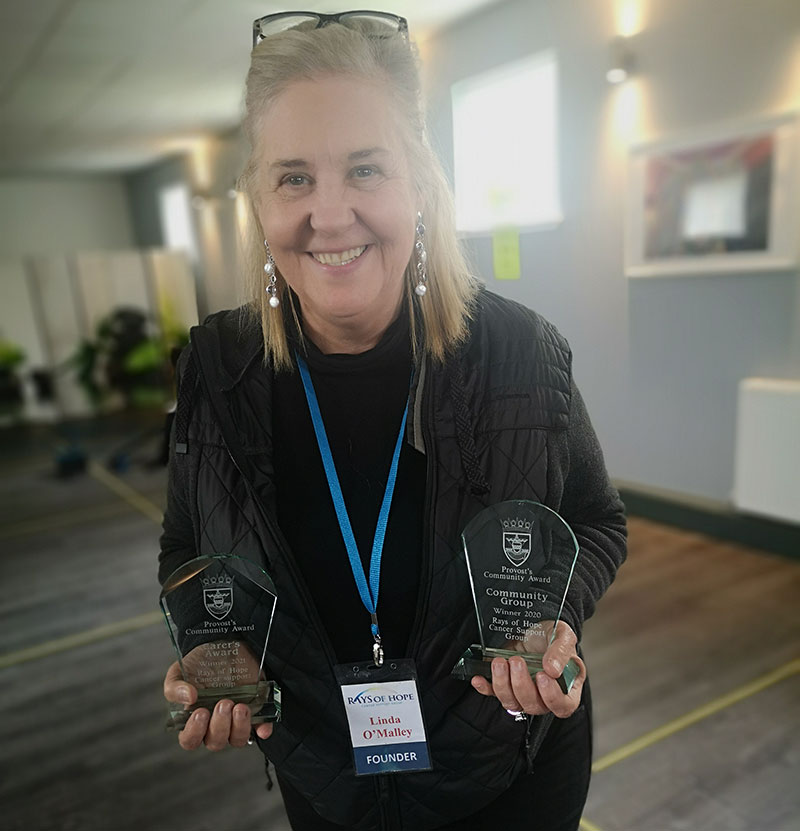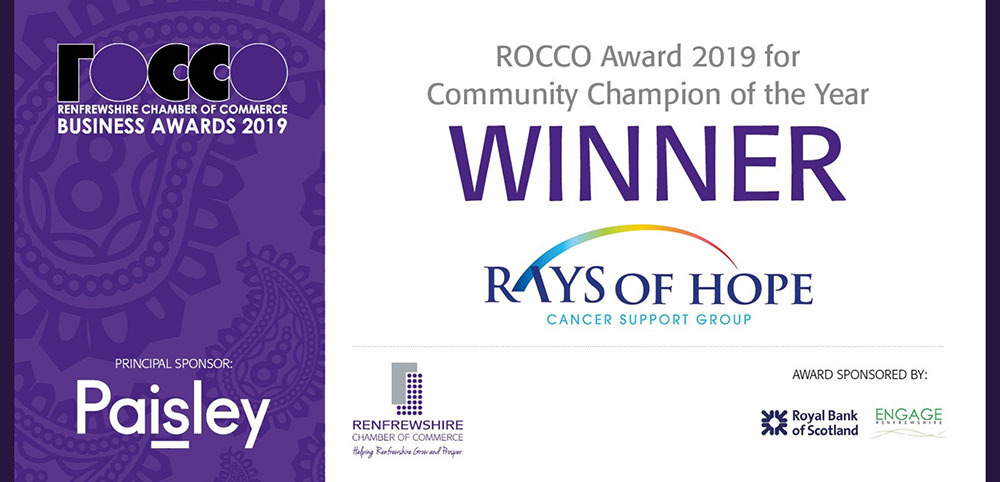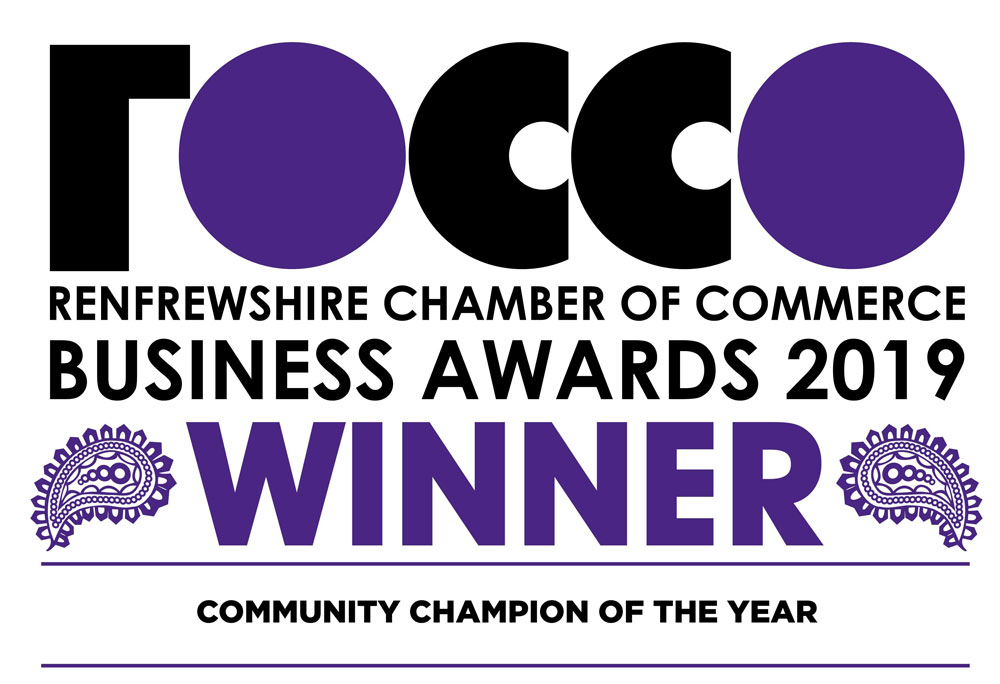 Enter a stranger, leave as a friend
If you would like further information, please contact us today!
CONTACT US